Reusable indicator
Operating principle
When overhead ground wires or electric power transmission towers are struck by lightning, the lightning current flows through the transmission tower and causes a magnetic flux around the tower legs. The magnetic flux induced current is utilized as the power source. The solenoid in the indicator opens the case lid and the red flag and the spring that emerge out of the case clearly indicate the struck point.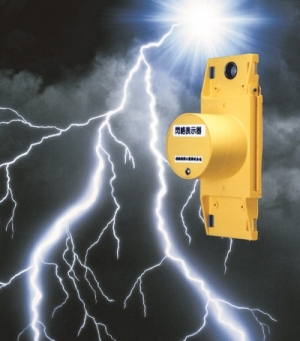 Selection of type(Example)
スクロールしてご覧いただけます。
Type
Transmission
Voltage
(kV)
Distance
between Horns
(mm)
Angle size
(mm)
Size and qty
of magnetic material
Operation current
(Peak value)
(A)
4L
―
―
L65
L Size*4
900
1L
―
―
L65
L Size*1
1,100
3M
11~33
251
L65
M Size*3
1,300
1M
66~77
650
L100
M Size*1
2,600
110~187
1,300
L150
3,900
S
220
1,822
L175
S Size*1
6,700
275
2,133
L200
7,600
O
500
4,405
L250
None
14,000
How to attach
Follow the instruction below.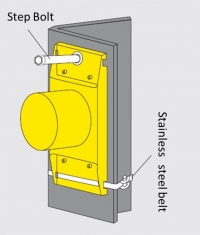 1)Attach the indicator using the step bolt on an angle.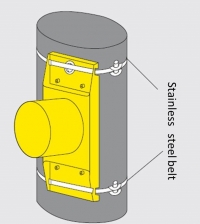 2)Attache the indicator using the stainless steel belts on an angle, sttel pipe, wooden pole, panzer mast, and concrete pillar.
CONTACT
お問い合わせ
製品・技術に関するお問い合わせは、こちらより承ります。
お気軽にご連絡ください。

お問い合わせ