What is TEIKAWELD™ method?
TEIKAWELD™
method is different from the established mechanic crimping method, but rather uses the thermochemical reaction, and so the molecular welding method is applied. Therefore, the transmission of the welded parts are very well, and it will not corrode or loosen. Its high quality can last very long.
Since TEIKAWELD™ does not need either power supply or heat source, you can work at any place you need.
TEIKAWELD™ Powder contains not only copper oxide and aluminum, but also some specific additive, so that it is safe and helps perform welding quickly.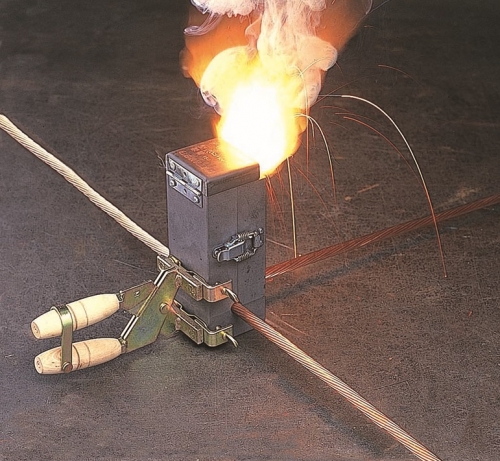 Complete only in 10-30 seconds
TEIKAWELD™ is specified and approved by a lot of companies and facilities -The Ministry of Land, Infrastructure and Transport, Housing Authority, NHK Technical Department, NTT, JR Companies, Facilities Department of the Japan Self Defense Forces, Japan Coast Guard, many construction companies, Japan Electrical Construction association, Federation of Electrical Engineering Contractors Cooperatives of Japan and others. TEIKAWELD™ can be completed in just 10-30 seconds without the use of electrical power of heat sources. The weld is easily made at low cost using equipment that is so compact that it can fit in the palm of your hand. This method is suitable for applications such as earthing steel frames, earthing reinforcing bar, connecting lightning conductors, earth bonding for conduit lightning conductors, earth bonding for conduit pipes and boxes, welding the copper cables of earth mats, grounding connections to gas pipes, water pipes, and so on.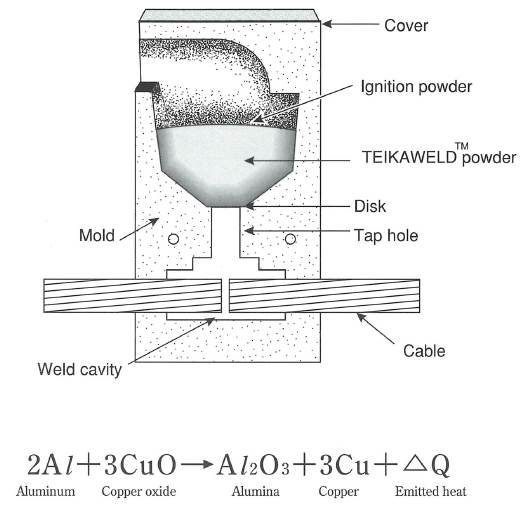 Characteristics of TEIKAWELDTM
●No welding qualifications
Anyone can easiliy make the weld. There are no legal restrictions (in Japan).
●Necessary equipment
The tools are easy to handle, so operations can be easily carried out anywhere.
●No electrical source
No power supply necessary (Except power for a sander to remove rust and paint of steel frames)
●Easy to set up
The whole process takes only 10seconds. Highly-efficient
●High conductivity
The weld is made in molecular level and electrical conductivity is the same as the parent material. No corrosion or no loose at the united point.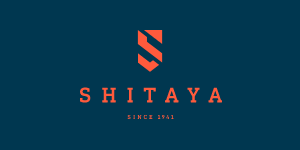 Distributor information
For questions about purchasing and importing TEIKAWELD™, please contact the following.

Shitaya Kinzoku Co., Ltd.

CONTACT
For questions about the products,
please click the banner.

Send Inquiry