NiGK novel type of temperature indicator (TLT)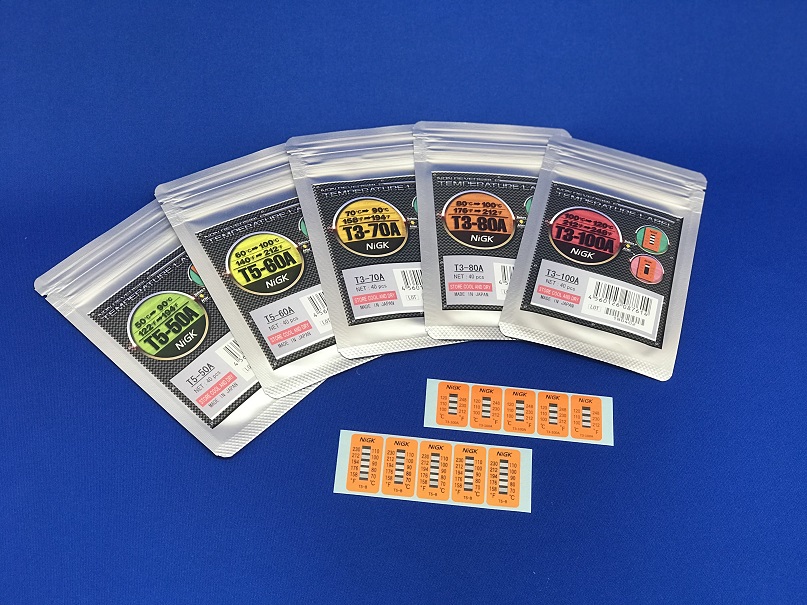 Solutions for quality control and temperature monitoring: Temperature Label
Temperature is an important factor in all of our lives, supporting safety and quality in every field and category of business. Temperature monitoring is indispensable in fields such as process control, quality assurance, maintenance of machine/machinery, distribution, and infrastructure. Temperature Label requires no power supply no specific technology. Just by applying the Temperature Label, you can quickly note temperature changes just by looking. NiGK provides quality control and temperature monitoring solutions for every profession.
Temperature Label T series (TLT) is a novel type of NiGK temperature indicator. High visibility orange color contributes to your safety. Dual temperarture scale (Fahrenheit and Centigrade) is easy to use for the whole earth. Vertical thermometor shape is easily understandable.
Product features

Product lineup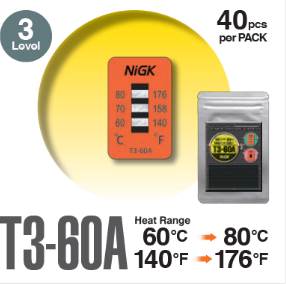 T3-60A (3 Level)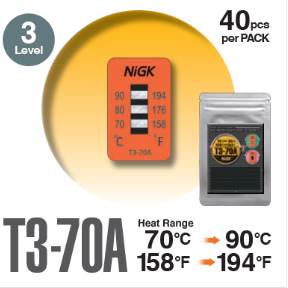 T3-70A (3 Level)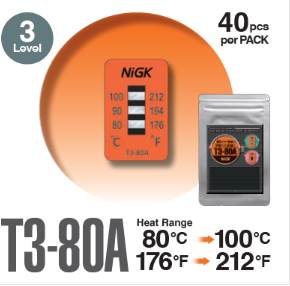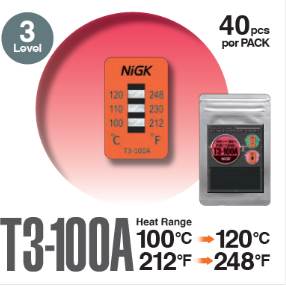 T3-100A (3 Level)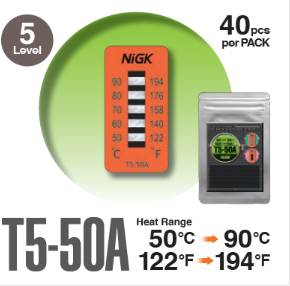 T5-50A (5 Level)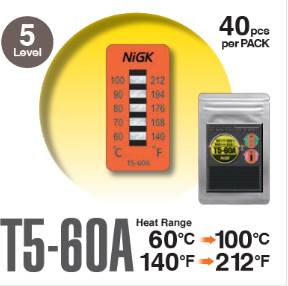 T5-60A (5 Level)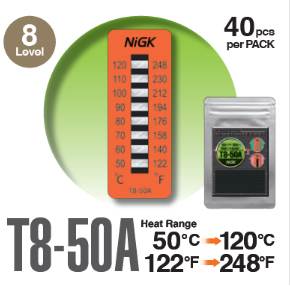 T8-50A (8 Level)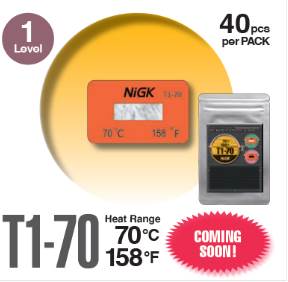 T1-70 (1 Level)
Related catalog and brochures
CONTACT
For questions about the products,
please click the banner.

Send Inquiry