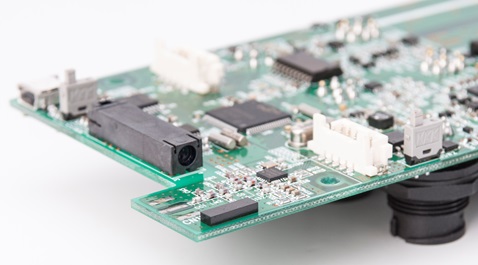 Heat-resistant and super small RF tags offer you new solutions
When conventional RF tags are put on the surface of metal materials, their read distance will be decreased, being suffered from the radio-frequency interference from the metal. In the IoT oriented society like today, metal mount RF tag is necessary, but it also needs to be heat-resistant and durable enough. TAGAT™ C series is our state of the art product made of durable and heat-proof ceramic case and integrated IC and antenna for offering the best solutions for the heat process related industries.
TAGAT™ C can be fixed on the motherboard by solder, because the tag can stand up to 300℃ (572℉) for 1 hour.
It's very small tag but has a long read distance. See the spec sheet for the details.